7,000 Pinball Flyers for Sale or Trade - Largest List in the World
More than all eBay Sellers Combined - Lower Prices
Always buying for my collection
Email: mikey084@verizon.net

I've been collecting Pinball Flyers for Over 25 Years

All Pinball Flyers 1932-2023
All countries
All languages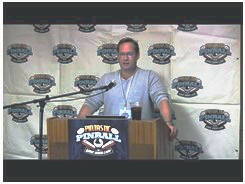 See my presentation at Pinfest!
I buy, sell and trade Pinball Flyers.
Email for my list in Excel with condition and price for each flyer.
I discount for larger purchases - see discount schedule in Excel file.

I will offer generous trades or cash for flyers needed in my collection.

All my flyers are being made available to the IPDB for open access to images.