Lancashire Will Search


The purpose of this page is to aid one in finding a will of
a person who died in Lancashire, England from the time period of
the mid sixteenth century to the early nineteenth century.
This resource should only be used as an index and a search of
the original probate records should always be done to overcome
transcription errors and omissions. A record found in the index does
not guarantee that a will can be found since not all wills were microfilmed
due to the fact that many were lost or destroyed.
Current Record count: 248660
Transcription for 1720s and 1730s has been completed!

Over 2000 PCC records added to the index

To use this page just put in a name and if a match is found then click on the left most column which will open a new page with microfilm numbers. Match your record on the new web page and find the microfilm number that covers the name/time period and then visit your nearby LDS Family History Center with the film number and order the film if not already on file.

Help Contact Webmaster/Provide Feedback
---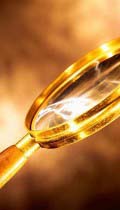 Lancashire Will Search Form
Number of visits