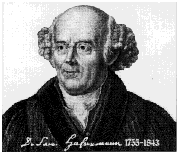 ---
Homeopathy is a type of health care. For more than 200 years, people have been using it to strengthen their health.
It seeks to restore the natural healing mechanisms of the body.
So then the healing mechanisms can do what they're supposed to do.
All around the world, millions of people use Homeopathic Remedies. You can purchase these at your local health food stores.
A Classical Homeopath has trained to select from among all the remedies, the one that will be best for you.
---
My name is Ray Malecki. I am a Classical Homeopath Consultant in Salt Lake City / Park City, Utah.
I listen carefully to everything you can tell me about your body, how you feel, and everything that bothers you.
All of this is considered in selecting a remedy for you. It is a custom selection, to assist your health on a deep level, and gently.
You care about your health. You read. You exercise, and eat right. And drink bottled water. You're trying to be more healthy.
Its time to look into Classical Homeopathy.
Gentle, harmonious, restorative.
It's the way you live.
You can call me at (801) 580-7134. Experience the difference that better health can make in your life !
---

Thank you for visiting my website. Please feel free to browse ...

Table of Contents
---

"Homeopathy [helps] a greater percentage of cases than any other method of treatment." - Mahatma Ghandhi.

"There have been two relevations in my life. The first was bebop, the second was homeopathy". - Dizzy Gillespie.