Day 10 Pictures
Click on the small picture for a larger version

Here we are riding out of Rock Creek towards Atlantic City. We started day 10 off with another 10 miles of hilly dirt road.



Here is a picture towards South Pass from the Rock Creek area. Notice the Oregon Buttes to the left of South Pass.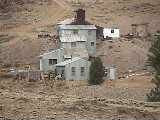 The Atlantic City area experienced a gold rush about 1890. These are some pictures of old mine buildings we saw as we rode through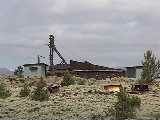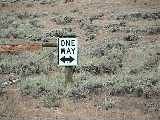 Do you think this rancher wants people on this road?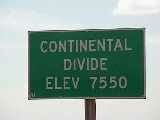 We cross over South Pass. It was actually one of the easier hills we climbed in Wyoming.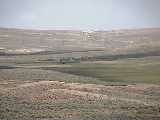 This telephoto picture from the South Pass interpretive pull out shows the trail comming down the west side of South Pass. Pacific Springs can be seen at the base of the hill.

Back to Day 10 On to Day 11 Back to Homepage

Copyright © Clarence Whetten 2001