Day 14 pictures
Click on the small picture for a larger version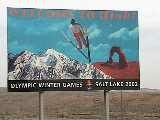 Just 3 miles west of Evanston we crossed into Utah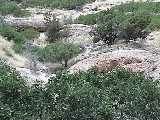 In the narrowest part of Echo Canyon battlements were built in 1857 from which to attack Johnstons army. The delaying tactics worked and kept the army at Fort Bridger during the winter during which time a peaceful settlement was worked out. Therefore these battlements were never used.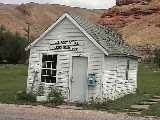 There was a flag flying on the pole in front of this Post Office. Does that mean that it is still being used?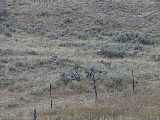 These are the only trail ruts left in Utah. They are west of Hennifer on the north side of the road just as you reach the top of heartbreak ridge.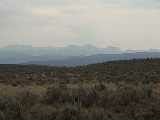 This hogsback was called heart break ridge because as you ascend it you see the Wasatch Mountains which still must be crossed before you get to Salt Lake City.



Spencer models his helmet head hairdo and sporty racoon eyes at the end of our ride.

Back to Day 14 Back to Homepage

Copyright © Clarence Whetten 2001