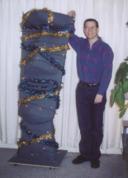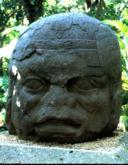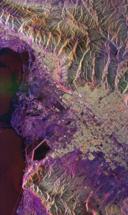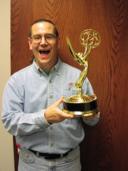 Bootleg Vinyl Who Recordings
Last updated February 18th, 1995.
An excellent discography, from which much of the information for these vinyl bootlegs was gathered, is Ed Hanel's The Who: The Illustrated Discography, revised edition, ISBN 0-86001-810-5, from Omnibus Press. This list began with a bootleg list from now-defunct The Who Club, based out of New Jersey. If you have a vinyl bootleg that isn't on this list, please tell me about it!.
---
Best of The Who Live in Concert (Immaculate Conception Records CBMR 3), 1972
Recording: excellent mono, although cover says stereo!
Comments: song separation; The Live At Leeds album except "We're Not Gonna Take It" from the Woodstock LP is substituted for "Magic Bus". These cuts were commercially available in 1972 as they are today. Another rip-off.

Side 1

My Generation
Young Man Blues

Side 2

Summertime Blues
Shakin' All Over
Substitute
We're Not Gonna Take It

Closer To Queen Mary (TMOQ 71039)
Recording: good mono
Source: Long Beach, CA, December 10th, 1971
Comments: Recorded apparently far out in the audience which makes The Who sound as though they are playing down in a canyon. 150 copies printed on blue vinyl. Re-issued on K&S Records 017.

Side 1

Can't Explain
Baba O'Rily [sic] Baba O'Riley
Behind Blue Eyes
Baby Don't Ya Do It [sic] Baby Don't You Do It

Side 2

Won't Get Fooled Again
My Wife
Bargain

The Genius of Peter Townshend (TMOQ 71056)
Recording: excellent stereo
Source: studio out-takes
Comments: 100 copies on multi-colored vinyl. Re-issued as K&S Records 012. Later re-issued as K&S Records 052 on multi-colored vinyl. PT demos in stereo. These tracks are apparently taken from a double set which also included "Getting In Tune", "Too Much of Anything" and an extended "Baba O'Riley". These eleven cuts apparently formed the planned "Lifehouse" double LP.

Side 1

Pure and Easy
Behind Blue Eyes
Going Mobile
Mary

Side 2

Time Is Passing
Love Ain't For Keeping
Won't Get Fooled Again
Song Is Over

Closer To Queen Mary / Genius of Pete Townshend (TMOQ 7504)
Comments: A budget double album comprised of Closer To Queen Mary and The Genius of Pete Townshend bootlegs.
Collector's Item (CBM 3669)
Recording: fair/excellent mono, available in stereo on a European pressing
Source: Dayton, OH, August 13th, 1971
Comments: also in stereo on a European version; also known as The Who Live! Collector's Item and The Who Live From England. Cover has individual pictures of PT, JAE, RD, misspelt Daltrey and doesn't mention KM.

Side 1

Bargain
Behind Blue Eyes
Won't Get Fooled Again

Side 2

Don't Even Know Myself
Baby Please Don't Do It, Don't Break My Heart [sic] Baby Don't You Do It
Pinball Wizard

Decidedly Belated Response (TAKRL 1916)
Recording: very good stereo
Source: FM broadcast, recorded live for King Biscuit Flower Hour, Philadelphia, PA, December 3rd, 1973
Comments: Also released on Berkeley 2045 with a deluxe black and white cover as Berkeley N 2045. Advertised as recorded in Largo Center, Washington DC. However, it appears it was actually recorded in Philadelphia, December 3rd, 1973. Some copies claim to be 'Quadrophonic'. See Souvenir.

Side 1

I Am The Sea
Real Me
I Am One
Sea and Sand
Drowned

Side 2

Bellboy
Dr. Jimmy
Won't Get Fooled Again
Pinball Wizard
See Me, Feel Me

Fillmore East (TMOQ 71071)
Recording: excellent stereo, recorded in-line
Source: Fillmore East, NYC, April 5th, 1968
Comments: re-issued as K&S Records 014.

Side 1

Fortune Teller
Tattoo
Little Billy
Can't Explain
Happy Jack
Relax

Side 2

A Quick One While He's Away
Easy Goin' Guy [sic] My Way
Shakin' All Over
Boris The Spider

Instant Party (Instant Party Records WCF 736), 1971
Recording: good mono
Comments: The first Who bootleg, released in America, with regular UK versions for those without access to UK releases in 1965-1967

Side 1

I Can't Explain
Bald Headed Woman
I'm a Man!
Daddy Rollin' Stone
Anyway Anyhow Anywhere
Shout And Shimmy
Waltz For A Pig

Side 2

Substitute (first version)
Instant Party (Circles) (Who's released version)
Heatwave
Last Time
Under My Thumb
Batman
Barbara Ann
Dogs

Jaguar Anyone? (TAKRL 2936) double
Recording: excellent mono and stereo
Source: [1] Fillmore East, NYC, April 5, 1968. Same source as Fillmore East bootleg. [2] are studio recordings.
Comments: Also released as Jaguar on Trademark of Quality TMOQ 71018. This bootleg has been reported as a single LP consisting of only the first record. This seems to be an effort to sell leftover copies of the first record. Cover lists "Naked Eye" as the first song on side 4, when it is the last.

Side 1

Quick One While He's Away [1]
Easy Going Guy [sic] My Way [1]
Shakin' All Over [sic] [1]
Baby Don't Ya Do It [sic] (Regular Live B-side release to Join Together)

Side 2

It's Been So Long [sic] When I Was A Boy
Let's See Action [2]
Join Together [2]
I Don't Even Know Myself [2]
Water [2]

Side 3

We're Having A Lovely Time [sic] Postcard [2]
Early Morning Cold Taxi [2]
Jaguar [2]
Summertime Blues [2]
Easy Going Guy [sic] My Way [2]
Youngman Blues [sic] Young Man Blues [2]

Side 4

Wasp Man [2]
The Relay [2]
The Last Time [2]
In The City [2]
Dogs [2]
It Don't Happen That Way At All [sic] Naked Eye (Edited version of the track on Odds & Sods) [2]

Live at Swansea, June 1976 (19776)
Recording: excellent stereo
Source: live at Swansea Football Ground, Wales, June 12th, 1976
Comments: European bootleg with deluxe cover and song separation. Copied as K&S Records 016.

Side 1

Tommy [sic] Amazing Journey
The Acid Queen
Fiddle About
Pinball Wizard
I'm Free
Baba O'Reily [sic] Baba O'Riley

Side 2

Squeezebox
Behind Blue Eyes
My Generation
Won't Get Fooled Again (edited)

Live at the Forum '73 (Pigs Eye 9)
Recording: varies from good to poor mono source
Source: Los Angeles Forum, November 23rd (Thanksgiving Day), 1973
Comments: Also issued by K&S Records in a limited pressing on mult-colored vinyl.


Side 1

Real Me
Punk Meets The Godfather
I Am One
Helpless Dancer
5.15

Side 2

Sea and Sand
Drowned
Can't Explain
Summertime Blues
My Generation

Tommy (TAKRL 2956)
Recording: very good stereo
Source: Rainbow Theatre, London 1972
Comments: Roger Daltrey (Tommy), David Essex (narrator) & London Symphony Orchestra

Overture
It's A Boy
1921
Amazing Journey
Sparks
Eyesight To The Blind
Christmas
Cousin Kevin
The Acid Queen
Underture
Do You Think It's Alright?
Fiddle About
Pinball Wizard
There's A Doctor I've Found
Go To The Mirror Boy
Tommy Can You Hear Me
Smash The Mirror
I'm Free
Miracle Cure
Sensation
Sally Simpson
Welcome
Tommy's Holiday Camp
We're Not Gonna Take it

Live at the L.A. Forum (Phonygraf/Wizardo)
Recording: fair stereo
Source: L.A. Forum, Los Angeles, CA, November 1973


Side 1

Dr. Jimmy
Sea and Sand
Drowned

Side 2

Love Reign O'er Me
Naked Eye
Pinball Wizard
See Me, Feel Me

Live Collector's Item (Berkeley 2299)
Recording: stereo
Source: Dayton, OH, August 13th, 1971
Comments: Same as Collector's Item but different pressing and label.
Live in Munich (Rubber Dubber DL 75065)
Recording: fair to good mono
Source: live in Munich, Germany, September 4th, 1972
Comments: Also known as Who Is This? (Pigs Eye 7). The number of Decca's Magic Bus is DL 75064. Reported as a double set with Fillmore East as the second LP.

Side 1

Can't Explain
Summertime Blues
My Wife
Baba O'Riley
Behind Blue Eyes

Side 2

Magic Bus
Uncle Riley [sic] Relay

Radio London (TMOQ 71077)
Recording: excellent stereo
Source: [1] studio recordings, possibly out-takes from The Who Sell Out
Comments: re-issued on Berkeley 2012. Some copies on colored vinyl. BBC has at one time possessed an acetate which includes [1] tracks with radio 'ads' introducing each cut. This strongly suggests they were recorded during the 'Sell Out' sessions. Also released as The Who vs. Bizarre Mr Pig.

Side 1

The Seeker (R) but with different breaks from the official release
Water (R)
It Really Didn't Happen That Way At All [sic] Naked Eye (early take)
I Don't Even Know Myself (R)

Side 2

We're Having A Lovely Time [sic] Postcard (R) (covers usually list this as the last track on the first side)
Early Morning Cold Taxi (A RD, Langston song uncredited) [1]
Grace Space Race [sic] Jaguar [1]
Summertime Blues (Track Records Sampler) [1]
Easy Goin' Guy [sic] My Way [1]
Young Man Blues (Studio) [1]

Radio London (TM00 71077)
Recording: very good stereo
Source: studio out-takes
Comments: A second version of Radio London. This version combines side 2 of the bootleg Radio London and side 4 of the bootleg Jaguar.

Side 1

We're Having A Lovely Time [sic] Postcard
Early Morning Cold Taxi
Grace Space Race [sic] Jaguar
Summertime Blues (Track Records Sampler)
Easy Going Guy [sic] My Way
Young Man Blues (studio)

Side 2

Sting [sic] Waspman
Relay
Last Time [sic]
In The City
Greyhound [sic] Dogs
It Don't Really Happen That Way At All [sic] Naked Eye (early vocal track)

Raw (K&S 004)
Recording: fair to good mono
Source: Maple Leaf Gardens, Toronto, Canada, December 11th, 1975
Comments: pressed on red and blue vinyl respectively. Title makes sense when you pronounce it 'Who - Raw'.

Side 1

I Can't Explain
Substitute
My Wife
Baba O'Riley
Squeeze Box
Behind Blue Eyes

Side 2

Dreaming From The Waist
Boris The Spider
Magic Bus

Tales From The Who (TMOQ 62002) double
Recording: excellent stereo
Source: Largo Arena, Washington, D.C.
Comments: Only 1,000 printed with full-color deluxe cover. Later reprinted with 8.5x11 cover. Later re-issued on K&S Records 010, pressed on multi-colored vinyl. Taken from the same quad/stereo broadcast as Decidedly Belated Response, Who Are You? bootlegs. This apparently is all or most of the material recorded for the King Biscuit Flower Hour ("Magic Bus" on Who Are You? seems to be from the same source). This LP is taken from the master tapes which were edited down for the broadcast.

Side 1

Can't Explain
Summertime Blues
My Generation
I Am The Sea/The Real Me

Side 2

I'm One
Sea and Sand
Drowned

Side 3

Bellboy
Dr. Jimmy
I Am The Sea

Side 4

Won't Get Fooled Again
Pinball Wizard
See Me, Feel Me

Gulp!
Source: Rolling Stones' Rock & Roll Circus, November 12th, 1968
Comments: Bootleg from the film Rolling Stones' Rock & Roll Circus. Compilation that includes the Plastic Ono Band, Captain Beefheart, Buffalo Springfield, and The Who doing A Quick One While He's Away. The film was never released, but The Who footage is in The Kids Are Alright.
Rolling Stones Rock & Roll Circus (Phonygraf/Wizardo)
Recording: good stereo
Source: November 12th, 1968
Comments: Another compilation bootleg from the film, also available on King Kong; re-issued on Mushroom 4.

Side 1

Year Blues (with John Lennon, Clapton, Richards, Mitchell)
Instrumental (Cream)
Riverside Blues (Led Zeppelin)

Side 2

A Quick One While He's Away (The Who)
Everybody (Cream)
We'll See (Buffalo Springfield)
Down To The Wire (Buffalo Springfield)
Come On (Buffalo Springfield)

Tommy (Decade Records)
Recording: very good stereo
Source: Dallas Memorial Auditorium, Dallas, TX, September 1969; [1] are studio out-takes
Comments: First printing 500 copies, also issued as Gather Your Wits (label numbers 27935, 27936, 27937, 27938). Second pressing deletes Side 1 and [1] tracks. Third pressing has a picture cover.

Side 1

Heaven and Hell (JAE)
Can't Explain
Water
The Seeker

Side 2

Intro & Assembly of the Orchestra
Overture
It's A Boy
1921
You Didn't Hear It
Amazing Journeys [sic]
Sparks
Eyesight of the Blind [sic]

Side 3

Christmas
Acid Queen
Pinball Wizard
Do You Think It's Alright
Fiddle About
Tommy Can You Hear Me
There's A Doctor I've Found
Go To The Mirror
Miracle Cure
I'm Free

Side 4

Tommy's Holiday Camp
We're Not Gonna Take It
Finale with See Me Feel Me and Listening To You
I'm A Boy (R) [1]
In The City (R) [1]
I've Been Away (R) [1]
Dogs (R) [1]

The Who (TMOQ)
Recording: excellent stereo
Source: live at the Fillmore East, NYC, May 4th, 1968


Side 1

Summertime Blues
Fortune Teller
My Brother [sic] Tattoo
Little Billy
Can't Explain
Happy Jack

Side 2

Relax
Boris The Spider
My Generation

Who Dunit
Recording: poor due to varying tape speeds
Source: studio tracks
Comments: Cover says 'stereo live concert'. Not stereo, not a live concert and poor quality due to speeded up tapes. The worst rip-off since the Immaculate Conception records.

Side 1

Join Together With The Band [sic] (R)
I Don't Even Know Myself (R) (this is the 'live' part)
Water (R)
Mobile [sic] Going Mobile (PT demo)
Young Man's Blues [sic] (Track Records Sampler)
Behind Blue Eyes (PT demo)

Side 2

Let's See Action (R)
Love Ain't For Keeping (PT demo)
Relay (R)
Greyhound [sic] Dogs (R)
It Didn't Happen That Way At All [sic] Naked Eye
Jaguar (same as Radio London, Bizarre Mr. Pig and Jaguar bootlegs)
The Seeker (R)

Who Is This? double
Comments: a re-issue of Live in Munich and The Who - Live at the Fillmore East
Who's On First (Handen Hock Records VVR 1111) double
Recording: very good mono
Source: Anaheim Stadium, Anaheim, CA, March 21st, 1976; [1] are studio tracks.
Comments: deluxe black and white cover

Side 1

I Can't Explain
Substitute
My Wife
Baba O'Riley
Squeezebox

Side 2

Behind Blue Eyes
Dreaming From The Waist
Magic Bus
Glow Girl/Tommy [1]

Side 3

Amazing Journey
Sparks
The Acid Queen
Fiddle About
Pinball Wizard
I'm Free
Tommy's Holiday Camp
We're Not Gonna Take It

Side 4

Summertime Blues
Medley: My Generation, Join Together, Roadrunner, Won't Get Fooled Again
Girl's Eyes [1]

Who Unreleased (Who Records 27 WCF)
Recording: excellent mono
Source: All regular releases. Another bootleg for Americans who missed the UK issues.


Side 1

Anyway Anyhow Anywhere
Daddy Rollin' Stone
The Last Time
Under My Thumb
Heatwave

Side 2

Disguises
Circles
Batman
Bucket T
Barbara Ann

Who's Zoo (TMOQ 62001) double
Recording: very good mono
Source: studio out-takes and TV appearances
Comments: Song separation. Original has color cover, bootleg copies of this bootleg have a non-color cover. A re-issue from the original tapes has the original cover but a star on the spine to signify it is a re-issue.

Side 1

I'm The Face
Zoot Suit (1964)
Bald Headed Woman
Daddy Rolling Stone
Anytime You Want Me
Shout and Shimmy
I'm A Man (1965)
Waltz For A Pig (1966)

Side 2

Batman
Bucket T
Barbara Ann
Disguises
Circles
I'm A Boy
In The City
I've Been Away
Heat Wave (1966)

Side 3

The Last Time
Under My Thumb
Mary Ann With The Shaky Hand (1967) (45 version)
Dogs (1968)
Dogs Part II (1969)
Here For More
Heaven and Hell (1970)
When I Was A Boy (1971)

Side 4

Daddy Rolling Stone (Shindig)
Can't Explain (Shindig)
My Generation (Shindig)
I Can See For Miles (Smothers Brothers)
My Generation (Smothers Brothers)
Anyway Anyhow Anywhere
Shout (Richmond Jazz Festival - Shindig)

The Who - Live at the Fillmore East (TMQ)
Recording: sound quality is impeccable - recorded in-line
Source: Fillmore East, NYC, April 6th, 1968
Comments: Except for 'Summertime Blues' and 'My Generation', tracks are the same as those of Fillmore East. See also Souvenir.

Side 1

Summertime Blues [sic]
Fortune Teller (Neville)
My Brother [sic] Tattoo
Little Billy
Can't Explain [sic]
Happy Jack

Side 2

Relax
Boris The Spider
My Generation (edited)

The Who vs. Bizarre Mr. Pig (TMQ 71077)
Comments: Same as Radio London, song order slightly different

The Seeker
Water
It Don't Really Happen That Way At All [sic] Naked Eye
I Don't Even Know Myself
We're Having A Lovely Time [sic] Postcard
Early Morning Cold Taxi
Grace Space Race [sic] Jaguar
Summertime Blues [sic]
My Way
Young Man Blues

Rock and Roll Who-Chee-Koo! (Pigs Eye 9)
Recording: quality very good to awful
Source: L.A. Forum, Los Angeles, CA, November 23nd, 1973
Comments: only very slightly different from Live at the Forum '73

The Real Me
Punk Meets the Godfather
I'm One
Helpless Dancer
5:15
Sea And Sand
Drowned
Can't Explain
Summertime Blues
My Generation

100% Loud Noise - Live at LA Forum 74 (Phonygraf)
Comments: Same as Live at the L.A. Forum.
The Who - U.S. Tour
Comments: Exactly the same as 100% Loud Noise - Live at LA Forum 74
Who Are You? (Ruthless Rhymes GLC 414) double
Source: most of it is from the same radio station as Decidedly Belated Response.
Comments: Also released as Mods and Rockers (Slipped Disc Records SX-TT 979). This title predated The Who's Who Are You by almost 5 years. All tracks live. [1] are the same as Tales From The Who and Sides 1-2 are the same as Decidedly Belated Response. "Baby Don't You Do It" is a boot of the same performance officially released as the B-side to "Join Together". Despite the covers, The Who didn't play San Francisco in 1974 and KM plays on all tracks. Only 150 pressed in red and blue vinyl.

Side 1

I Am The Sea [1]
The Real Me [1]
I Am One [1]
Sea And Sand [1]
The Ocean (Drowned) [1]

Side 2

Bell Boy [1]
Dr Jimmy [1]
Won't Get Fooled Again [1]
Pinball Wizard [1]
See Me, Feel Me [1]

Side 3

Can't Explain [1]
Summertime Blues [1]
My Generation (end of broadcast) [1]
Magic Bus

Side 4

Baby Don't Ya Do It [sic]
Baba O'Riley
Behind Blue Eyes
Bargain

The Best of Woodstock (Immaculate Conception Records CBMR)
Comments: compilation bootleg which contains, among other groups, The Who doing Summertime Blues from the Woodstock movie soundtrack.
The Best of the Stones, Zeppelin, Hendrix, Who, CSN&Y and Tull (Immaculate Conception Records CBMR 5)
Comments: compilation bootleg that contains Who cuts from the Live At Leeds recording. Quality not as good as the original release and therefore a rather blatant rip-off.
The Who (Creative Artistry FD 59140, FD59141, FD 59142) triple
Date: Tue, 11 Oct 94 09:17:18 EDT
From: JOEL <jody@cgia.state.nc.us>
Recording: STEREO, I'd say that the recorded quality is very good.
Source: Madison Square Garden, NYC, September 16th, 1979
Comments: Cover looks like the picture that was on the cover of TIME Magazine in the early 80's. On the back is the song list and a picture of the band (with Keith) in 3 different color modes. This is definitely with KJ. "Shakin' All Over" is actually a medley including "Spoonful" and an untitled Townshend song. Because the original used the 'Time' cover, several titles were apparently used: The Who, Live At Madison Square Garden, and Whoicide.

Titles on label: Pete Meaden Band

Side 1

Whistle and Rhymes
Cobwebs
I Need You
Better Run
So Sad

Side 2

Mr. Boris
See My Way
Don't Look Now
Can't Get To You
Our Love Was

Side 3

Call Me Soon
Someone's Coming
Model 'T'
Camera Ready
Picture Perfect

Side 4

Me, Myself and I
Five On Five
Reign Over Me
High Heels
The Godfather

Side 5

Rough and Ready
I'm Moved
Take Care Baby
Gotta Get Away
Cat's In The Cradle

Side 6

Bell Hop
Too Much
Helpless
Express Train
Be My Baby

Actual titles: (spelling as on cover)

Side 1

Substitute
Can't Explain
Baby O'Reilly [sic] Baba O'Riley
Punk and the Godfather [sic]
Boris The Spider
Sister Disco

Side 2

Behind Blue Eyes
Music Must Change
Drowned

Side 3

Who Are You
5.15
Pinball Wizard
See Me, Feel Me

Side 4

Long Live Rock
My Generation
Dreaming From The Waist
Dance Away [sic] Dance It Away
Magic Bus

Side 5

Won't Get Fooled Again
Trick Of The Light

Side 6

Shakin' All Over
Big Boss Man

Archives 1967/1968 (Tin Can TCR 2004), double, color cover, 1982
Source: Sides 1 and 2 are primarily PT demos. Sides 3 and 4 are Who outtakes, radio ads and live work.

Side 1

That Motherland Feeling
Rael
Do The Strip

Side 2

Kill My Appetite
Disguises
Don't Look Away
I'm A Boy
Glow Girl

Side 3

Girl's Eyes
Top Gear
Summertime Blues
Radio One ads
Coca Cola ad
Signal 30
Batman

Side 4

Glittering Girl
I Can't Explain
Happy Jack
I'm A Boy
The Seeker

Backstage Pass (Impossible Records Works IMP 1-16)
Comments: The same as Live at Swansea, only poorer quality.
Concert for Kampuchea (Kampuchea Benefit UO-6536)
Source: live in London, December 28th, 1979


Side 1

Substitute
I Can't Explain
Teenage Wasteland [sic] Baba O'Riley
Sister Disco
Behind Blue Eyes
5.15

Side 2

The Punk And The Godfather
Who Are You
Summertime Blues
Dancin' In The Street
The Real Me

The Who (EP) (First Records F-176)
Source: 1965-1967 BBC 'Top Gear' and Saturday live programs
Comments: Also released as an EP picture disc with RD/PT stage shot on front.

Side 1

My Generation (BBC 1965)
The Kids Are Allright [sic] The Kids Are Alright (The High Numbers demo)

Side 2

Good Lovin' (a la Young Rascals)
Anyway, Anyhow, Anywhere
The Good's Gone

The Who's Greatest Songs (EP) (First Records 1908)
Comments: Regular UK releases

Side 1

Daddy Rolling Stone
Heat Wave
Batman

Side 2

Under My Thumb
Bucket 'T'
Barbara Ann

Gonna Rape You (Vinyl Dreams WH 803002) triple
Source: live at New Haven, CT, December 15th, 1979
Recording: excellent
Comments: Packaged as a 'Rock N' Roll 1980 Six Pack', the labels show some humor as record one is by 'The Regenerators', two by 'The Mod Boys', and three by 'Union Jack'. Explain it to the FBI.

Side 1

I Can't Explain
Baba O'Riley
The Punk Meets The Godfather
5.15

Side 2

Music Must Change
Substitute
My Wife

Side 3

Drowned
Pinball Wizard
See Me, Feel Me

Side 4

Who Are You
Love Live Rock
My Generation
I Can See For Miles

Side 5

Sister Disco
Sparks
Won't Get Fooled Again

Side 6

Behind Blue Eyes
Summertime Blues
Medley: Dancing In The Streets, Dance It Away, How Can You Do It Alone

Jai Baba For Pete's Sake


Side 1

My Generation radio ad
Early Morning Call Taxi
Happy Jack radio ad
Girls Eyes
Coca Cola ad
Leeds Outtakes (Can't Explain, Happy Jack, I'm A Boy)
Top Gear
Don't Know Myself (PT demo)

Side 2

Glittering Girl
Don't Look Away (PT demo)
Run Run Run (PT demo)
Kill My Appetite (PT demo)
Do The Strip (PT demo)

The Keith Moon Memorial Concert (White Knight Records LUK 273), double, color cover
Source: live at Madison Square Garden, NYC, September 16th, 1979
Recording: very good
Comments: The entire concert is included on The Who

Side 1

Substitute
Can't Explain
Baba O'Riley
Punk Meets The Godfather
Boris The Spider

Side 2

Sister Disco
Behind Blue Eyes
The Music Must Change [sic]
Drowned

Side 3

Who Are You
Pinball Wizard
See Me, Feel Me

Side 4

Long Live Rock
My Generation
Dreaming From The Waist
Magic Bus
Won't Get Fouled Again [sic]

Long Live Rock (American Tour '79) (Label Wall Records) double
Recording: very good

Side 1

Substitute
Can't Explain
Baba O'Riley
Punk Meets The Godfather
Boris The Spider

Side 2

Sister Disco
Behind Blue Eyes
Music Must Change
Dreaming From The Waist

Side 3

Bargain
Pinball Wizard
See Me, Feel Me
Long Live Rock

Side 4

Who Are You
My Generation
Join Together
Magic Bus

Nature of the Beast (Top Of The Town Records GO-1001)
Source: stereo PT demos

Side 1

Sister Disco
Like It The Way It Is
Who Are You
Love Is Coming Down
That Motherland Feeling/Real [sic]

Side 2

That Motherland Feeling/Real [sic] (continued)
I Don't Even Know Myself
I'm A Boy
Tape Experiment
Pile Driver

Rockpalast
Source: Live at Essen, Germany, March 28th, 1981
Comments: Cover refers to Frejus concerts. Quality is poor and doesn't include the whole show. See Who and Who Vol. 2. Color cover.
Save The Who
Comments: The Rockpalast concert issued by the "French Fan Club". Quality is inferior to Who and Who Vol. 2.
Stampede (Black Gold concerts BN 1980) double
Source: live in Cincinatti, OH, December 3rd, 1979
Comments: tasteless title; this is the show where several members of the audience were trampled to death.


Side 1

PT Interview
Substitute
Can't Explain
Baba O'Riley

Side 2

Punk Meets The Godfather
My Wife
Music Must Change

Side 3

Behind Blue Eyes
Drowned
Who Are You

Side 4

Five Fifteen
Pinball Wizard
My Generation
Epilogue

Such A Night (White Knight Records UK 23) double
Source: live at Forest Hills Stadium, NY, July 31st, 1971
Recording: good


Side 1

Love Ain't For Keeping
Pure And Easy
My Wife
Can't Explain

Side 2

Substitute
Bargain
Behind Blue Eyes
Magic Bus

Side 3

Won't Get Fooled Again
I Don't Even Know Myself
Baby Don't You Do It

Side 4

Pinball Wizard
See Me, Feel Me
Water
My Generation

Pete Townshend - Pure And Easy (Penguin Records Egg Three; single, EGG 3 1/2)
Source: [1] from PT solo performance, The Roundhouse, April 14, 1974. [2] from 1970 "Happy Birthday" LP. [3] from 1976 "With Love" LP. "Day of Silence" and "Mary Jane" completely buried under a Doors bootleg tape.

Album:

Side 1

Big Boss Man [1]
You Can Join My Band [sic] Join My Gang [1]
Behind Blue Eyes [1]
New York City Blues [1]
Girl From North Country [1]
Corinna Corinna

Side 2

Let's See Action [1]
My Generation [1]
My Generation II (first demo versions, from Pete's home) [sic]
Day Of Silence [2]
Mary Jane [2]
The Loved Man [sic] [2]
Sleeping Dog [3]

Single:

Begin The Beguine [1]
If I Were A Carpenter [2]

Who (LP-W-865434) 1983
Source: Rockpalast, Essen, Germany, March 28th, 1981
Comments: color cover. This bootleg, along with Who Vol. 2, constitute The Who's portion of the Rockpalast concert. PT joined The Grateful Dead for some jamming, so look for that on Dead bootlegs. The album sleeve just says "WHO" in big letters across the top.

Side 1

Substitute
I Can't Explain [sic]
Baba O'Riley
The Quiet One (JAE)
Don't Let Go The Coat

Side 2

Sister Disco
You Better You Bet
Drowned
Behind Blue Eyes

Who Vol. 2 (86535) 1983
Source: Rockpalast, Essen, Germany, March 28th, 1981
Comments: color cover. This bootleg, along with Who, constitute The Who's portion of the Rockpalast concert. PT joined The Grateful Dead for some jamming, so look for that on Dead bootlegs. The same cover as Who, and same label, but number is different.

Side 1

Another Tricky Day
Pinball Wizard
Who Are You
5:15
My Generation

Side 2

Won't Get Fooled Again
Twist And Shout
See Me, Feel Me

The Who Demos (Odd Five)
Recording: very good stereo
Source: studio out-takes, 1965-1970.
Comments: Edited from a longer tape. Because this one has 'Side Peter/Side Keith', there is the implication that the rest has/will be put out as sides Roger/John. Also known as The Who IBC Demos.

Side Peter

Radio One (radio ad)
Happy Jack (ad)
Glow Girl (R, but without fadeout)
Run Run Run (demo)
Top Gear (ad)
Summertime Blues (same as version on Jaguar, Jaguar Anyone?, and Radio London)
Disguises (demo)
Glittering Girl (Studio take, pre 'Generation' 45 with rough vocal according to PT. Melody Maker (Apr 67) says the track was recorded during 'Sell Out')
Caped Crusaders (Batman theme)
I Can See For Miles (demo)

Side Keith

Radio One (ad)
My Generation (ad)
Coca Cola (ad)
Signal 30 (Soundtrack from 'Live In London' 1966)
Kill My Appetite (demo)
Do The Strip (demo)
The Seeker (R)
Young Man Blues (a horrible edit into the Track Records Sampler version)
Don't Look Away (PT demo, C&W flavored)

Who-La-Hoop (Monomatapa Records 34004) double
Source: live in Philadelphia, PA, December 10th, 1979.


Side 1

Substitute
Can't Explain
Baba O'Riley
Punk Meets the Godfather [sic]
My Wife

Side 2

Sister Disco
Behind Blue Eyes
Music Must Change
Drowned

Side 3

Who Are You
5.15
Pinball Wizard
See Me, Feel Me

Side 4

Long Live Rock
I Can See For Miles
Won't Get Fooled Again

Who The Fuck?! (Brunswick Records MOD 999) 1982
Source: [1] are The High Numbers. [2] is a 1965 Top Gear radio broadcast. [3] are from various UK radio programs. [4] is a Who demo. [5] were recorded for an unreleased EP.


Side 1

Here Tis [1]
Zoot Suit [1]
I'm The Face [1]
Good Lovin' [2]
Anyway, Anyhow, Anywhere [3]
The Good's Gone [3]
My Generation [3]
Dancing In The Street [3]
Summertime Blues [3]

Side 2

Radio (Happy Jack) [sic] Happy Jack Radio One ad [3]
Pictures of Lily [3]
My Favourite Station [sic] My Generation Radio One ad [3]
It's Not True [3]
I'm A Boy [3]
Batman [5]
Glow Girl [4]
Top Gear (The Ox) [sic] [3]
Who The Fu*k [sic] Untitled instrumental [5]
Coke After Coke [sic] [3]
Hall Of The Mountain King [5]

You Are Who - The Who triple
Source: live at Arenes de Frejus, France, May 12th, 1979
Comments: The concert was the official premier of the new Who (i.e. KJ on drums). The band had already played with KJ before the public at the Rainbow Theatre, London.


Side 1

Substitute
Can't Explain
Baba O'Riley
The Punk And The Godfather [sic]

Side 2

Boris The Spider
Sister Disco
Music Must Change
Behind Blue Eyes

Side 3

Dreaming From The Waist
Pinball Wizard
See Me, Feel Me
Long Live Rock

Side 4

Bargain
Who Are You
My Generation

Side 5

Magic Bus
Country Line Special (PT, JAE)
Won't Get Fooled Again

Side 6

Summertime Blues
The Real Me

Souvenir (Beacon Island Record 25 709) double
Comments: Color cover; Re-issue of The Who - Live at the Fillmore East and Decidedly Belated Response.
(untitled) (EP) (Brunswick Records, also Who Records)
Comments: record label is nicely misleading, all regular issue versions

Side 1

Under My Thumb
Anyway Anyhow Anywhere (first version)

Side 2

The Last Time
Daddy Rolling Stone

Dancing In The Street (Savage) 1983
From: Owen Gwilliam <OTG@csi.compuserve.com>
Date: 14 Oct 94 14:46:29 EDT


Side 1

The Kids Are Alright / PT
It's Not True / PT
Good Lovin' (Resnick, Clark)
Anyway, Anyhow, Anywhere (PT, RD)
The Good's Gone
My Generation
Substitute

Side 2

Dancing In The Street (Stevenson, Gaye)
I'm A Boy
I Can't Reach You / PT
I Can See For Miles
Pictures Of Lily / PT
Summertime Blues (Cochran, Capehart)

The First Complete Rock Opera (Saban WH6929) double
From: Owen Gwilliam <OTG@csi.compuserve.com>
Date: 14 Oct 94 14:46:29 EDT
Source: Live at the Concertgebeouw, Amsterdam, September 29, 1969


Side 1

Heaven And Hell (JAE)
I Can't Explain
Fortune Teller (Neville)
Tattoo
Young Man Blues (Alison)
Substitute
Happy Jack
I'm A Boy

Side 2

Overture
It's A Boy
You Didn't Hear It (1921)
Amazing Journey
Sparks
Eyesight To The Blind (The Hawker) (Williamson)
Christmas
Cousin Kevin (JAE)
The Acid Queen
Underture
Do You Think It's Alright
Fiddle About (JAE)

Side 3

Pinball Wizard
There's A Doctor I've Found
Go To The Mirror Boy
Tommy Can You Hear Me
Smash The Mirror
Sensation
Miracle Cure
Sally Simpson
I'm Free
Welcome
Tommy's Holiday Camp (KM)
We're Not Gonna Take It
Summertime Blues (Cochran, Capehart)

Side 4

Shakin' All Over (Kidd)
My Generation

Led Zeppelin, For Badge Holders Only (LZ 1234) double
From: Owen Gwilliam <OTG@csi.compuserve.com>
Date: 14 Oct 94 14:46:29 EDT
Source: L.A. Forum, Los Angeles, CA, June 23, 1977
Recording: fair
Comments: KM "re-introduces" the band before the encores, and then sits in on [1].

Side 1

Sick Again (Page, Plant)
Nobody's Fault But Mine (Page, Plant)
Over The Hills And Far Away (Page, Plant)

Side 2

Since I've Been Loving You (Page, Plant, Jones)
Ten Years Gone (Page, Plant)
The Battle Of Evermore (Page, Plant)

Side 3

Going To California (Page, Plant)
Black Mountain Side (Page)
Kashmir (Bonham, Page, Plant)
Trampled Under Foot (Jones, Page, Plant)

Side 4

Stairway To Heaven (Page, Plant)
Whole Lotta Love (Bonham, Jones, Page, Plant) [1]
Rock And Roll (Bonham, Jones, Page, Plant) [1]

Maximum R & B (Reaction PRJK-905) double 1986
From: Owen Gwilliam <OTG@csi.compuserve.com>
Date: 14 Oct 94 14:46:29 EDT
Comments: Fantastic. The best bootleg collection of non-LP tracks out there.


Side 1

I'm The Face (Meaden)
Zoot Suit (Meaden)
Here 'Tis (McDaniel)
Bald Headed Woman (Talmy)
Anyway, Anyhow, Anywhere (PT, RD)
Daddy Rolling Stone (Blackwell)
Anytime You Want Me (Ragavoy, Mimms)
Shout And Shimmy (Brown)
I'm A Man (McDaniel)

Side 2

The Kids Are Alright
Substitute
I'm A Boy
In The City (JAE, KM)
Barbara Ann (Fassert)
Batman (Hefti)
Circles
I've Been Away (JAE)
The Last Time (Jagger, Richards)
Under My Thumb (Jagger, Richards)

Side 3

Heat Wave (Holland, Dozier, Holland)
Mary Anne With The Shaky Hands
Dr. Jekyll & Mr. Hyde (JAE)
Dogs
Dogs Part Two (KM)
Our Love Was, Is
Eyesight To The Blind (Williamson)

Side 4

Young Man Blues (Alison)
Glittering Girl
Summertime Blues (Cochran, Capehart)
Early Morning Cold Taxi (Langston, RD)
Jaguar
Girl's Eyes (KM)
My Way (Cochran, Capehart)

Pete Townshend, O'par Vardigar 1985
From: Owen Gwilliam <OTG@csi.compuserve.com>
Date: 14 Oct 94 14:46:29 EDT
Source: from the Deep End tour, Brixton Academy, Brixton, England, November 3rd, 1985


Side 1

That's All Right Mama (Crudup)
Behind Blue Eyes
The Shout
Harlem Shuffle (Relf, Nelson)
Won't Get Fooled Again

Side 2

Boogie Stop Shuffle (unknown)
Face The Face
Pinball Wizard
Give Blood
Night Train (Washington, Simpkins, Forrest)

Pete Townshend, Obscure And Oblique double 1984
From: Owen Gwilliam <OTG@csi.compuserve.com>
Date: 14 Oct 94 14:46:29 EDT
Source: all demos, except [1] which are from PT's first solo show, live at The Roundhouse, London, April 14th, 1974. [2] are from rehearsals for the "Rock Against Racism" concert, Shepperton Film Studios, July 1979. [3] are from rehearsals for "Rock Against Unemployment" concert, May 30th, 1981. [4] are from the Prince's Trust benefit, July 21st, 1982.


Side 1

The Kids Are Alright
Overture
It's A Boy
You Didn't Hear It (1921)
The Acid Queen
Underture
Do You Think It's Alright
Sensation
I'm Free
Tommy's Holiday Camp (KM)
Guitar Piece

Side 2

Welcome
We're Not Gonna Take It
See Me, Feel Me
Too Much Of Anything
The Real Me
I'm One
Happy Jack [1]

Side 3

Amoureuse (Sanson) [1]
No Face, No Name, No Number (Winwood, Capaldi) [1]
Slip Kid
Keep Me Turning [2]
Tattoo [2]
Cat's In The Cupboard [2]
Don't Let Go The Coat

Side 4

A Little Is Enough [3]
Join Together [3]
Let My Love Open The Door [4]
Slit Skirts [4]
Athena

Old Originals Played By WHO'm? (ZZYZX 012) 1984
From: Owen Gwilliam <OTG@csi.compuserve.com>
Date: 14 Oct 94 14:46:29 EDT
Source: Side 1 is BBC tracks; Side 2 is the Monterey Pop concert, June 18th, 1967.


Side 1

Just You And Me (Brown)
Leaving Here (Holland, Dozier, Holland)
A Man With Money (D. Everly, P. Everly)
Dancing In The Street (Stevenson, Gaye)
Jingle Bells (traditional)
You Rang? (unknown)
Baby Don't You Do It (Holland, Dozier, Holland)
Boris The Spider (JAE)

Side 2

Substitute
Summertime Blues (Cochran, Capehart)
Pictures Of Lily
A Quick One While He's Away
Happy Jack
My Generation

Kate Bush, Passing Through Air (Rock Solid KB 1, KB 2) double 1987
From: Owen Gwilliam <OTG@csi.compuserve.com>
Date: 14 Oct 94 14:46:29 EDT
Comments: PT plays on [1], recorded at Prince's Trust show. The band was Gary Brooker, Phil Collins, Mick Karn, Midge Ure and PT. There is a CD by this same title that is not the same as this album. If I remember right, it even has the same cover.


Side 1

Cloudbusting (Video Mix) (Bush)
Hounds Of Love (Bush)
Experiment IV (Extended Mix) (Bush)
Handsome Cabin Boy (Bush)
My Lagan Love (Bush)

Side 2

Burning Bridge (Bush)
Not This Time (Bush)
The Big Sky (Astrological Mix) (Bush)
Under The Ivy (Bush)

Side 3

The Wedding List (Bush) [1]
Running Up That Hill (Instrumental) (Bush)
Hounds Of Love (Alternative Version) (Bush)
The Empty Bullring (Bush)
Dreamtime (Bush)

Side 4

Cloudbusting (The Organon Mix) (Bush)
Passing Through Air (Bush)
Lord Of The Reedy River (Donovan)
Warm And Soothing (Bush)
Let It Be (Lennon/McCartney)

Pete Townshend, Rough Boy (M.O.D. - Music Of Distinction MOD 1007) 1974
From: Owen Gwilliam <OTG@csi.compuserve.com>
Date: 14 Oct 94 14:46:29 EDT
Source: live from PT's first solo show at The Roundhouse, London, England, April 14th, 1974. [1] is a PT demo. [2] are from the Meher Baba albums.


Side 1

Big Boss Man (J. Reed)
You Can Join My Band (unknown)
Behind Blue Eyes
N.Y.C. Blues (J. Reed)
North Country Girl (traditional)
Corrine, Corrina (Williams, Chatman)

Side 2

Let's See Action
My Generation
My Generation [1]
The Loved Man [2]
Sleeping Dog [2]
Begin The Beguine (Porter) [2]
If I Were A Carpenter (Hardin) [2]

Starring The Who (Woodstock Festival) double 1969
From: Owen Gwilliam <OTG@csi.compuserve.com>
Date: 14 Oct 94 14:46:29 EDT
Source: live at Woodstock, Woodstock, NY, August 17th, 1969
Recording: lousy
Comments: The entire show from Woodstock


Side 1

Heaven And Hell (JAE)
I Can't Explain
It's A Boy
You Didn't Hear It (1921)
Amazing Journey
Sparks

Side 2

Eyesight To The Blind (The Hawker) (Williamson)
Christmas
The Acid Queen
Pinball Wizard
Do You Think It's Alright
Fiddle About (JAE)
There's A Doctor I've Found

Side 3

Go To The Mirror Boy
Smash The Mirror
I'm Free
Tommy's Holiday Camp (KM)
We're Not Gonna Take It

Side 4

Summertime Blues (Cochran, Capehart)
Shakin' All Over (Kidd)
My Generation
Naked Eye

When The Sun Was Going Down (H-4120) 1974
From: Owen Gwilliam <OTG@csi.compuserve.com>
Date: 14 Oct 94 14:46:29 EDT
Source: live at Charlton Athletic Grounds, Charlton, England, May 31st, 1976.
Recording: speed is off, so you need an adjustable turntable to hear properly.
Comments: I believe this is the show that got The Who the record for "Loudest Pop Concert".


Side 1

Doctor Jimmy
Won't Get Fooled Again
Summertime Blues (Cochran, Capehart)
Behind Blue Eyes
Pinball Wizard

Side 2

My Generation
Baba O'Riley
Substitute
Drowned
Bell Boy
My Generation

Who's On The BBC (Bird Brain BBR 005) 1987
From: Owen Gwilliam <OTG@csi.compuserve.com>
Date: 14 Oct 94 14:46:29 EDT
Source: BBC tracks

Side 1

Just You And Me (Brown)
Anyway, Anyhow, Anywhere (PT, RD)
My Generation
Substitute
A Man With Money (D. Everly, P. Everly)
Dancing In The Street (Stevenson, Gaye)
Disguises

Side 2

I'm A Boy
So Sad About Us
Good Lovin' (Resnick, Clark)
The Good's Gone
Summertime Blues (Cochran, Capehart)
Pictures Of Lily
Batman (Hefti)
I Can See For Miles

Wholiday In The U.S.A. (Sunburn 2R-75) double 1976
From: Owen Gwilliam <OTG@csi.compuserve.com>
Date: 14 Oct 94 14:46:29 EDT
Source: live at the Richfield Coliseum, Cleveland, OH, December 9th, 1975


Side 1

Summertime Blues (Cochran, Capehart)
My Wife (JAE)
Baba O'Riley
Squeeze Box

Side 2

Behind Blue Eyes
Dreaming From The Waist
Boris The Spider (JAE)
Magic Bus

Side 3

Amazing Journey
Sparks
Fiddle About (JAE)
Pinball Wizard
I'm Free
See Me, Feel Me

Side 4

My Generation
Join Together
Roadrunner (McDaniel)
Spoonful (Dixon)
Won't Get Fooled Again

The High Numbers, Dance To Keep From Crying (Marquee Records WRKG 1000) 1983
From: Owen Gwilliam <OTG@csi.compuserve.com>
Date: 14 Oct 94 14:46:29 EDT
Source: live at the Marquee Theater, London, England, June 1963!
Recording: Between fair and poor.
Comments: For me, the idea of getting something recorded this early made up for the sound quality. Other folks might not be as tolerant.


Side 1

I Gotta Dance To Keep From Crying (Robinson)
Young Man Blues (Alison)
Long Tall Shorty (Covey, Abramson)
Pretty Thing (Dixon)
All Night Long (unknown)

Side 2

Spoonful (Dixon)
Money (Gordy, Bradford)

Led Zeppelin, For Badge Holders Only (Part 2) (LZ 7) double
From: Owen Gwilliam <OTG@csi.compuserve.com>
Date: 14 Oct 94 14:46:29 EDT
Source: live at L.A. Forum, Los Angeles, CA, June 23rd, 1977
Recording: fair
Comments: KM plays on [1]

Side 1

No Quarter (Jones, Page, Plant)

Side 2

Black Country Woman (Page, Plant)

Side 3

Out On The Tiles (Page, Plant, Bonham) [1]
Moby Dick (Bonham, Jones, Page) [1]

Side 4

Star Spangled Banner (traditional)
Achilles Last Stand (Page, Plant)