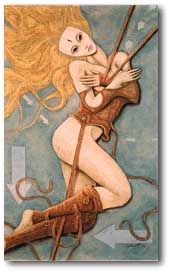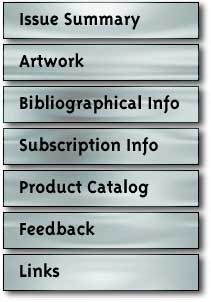 Introduction:
Mercedes is a comic book intended to provide you, the reader, with stories infused with historical fiction and fact, religious, and sometimes even philosophical elements. All this with hair-raising action and bittersweet emotions too.

The protaganist is Mercedes, a young woman who can see events from the past replay themselves like movies in front of her.

Her sidekick, John, is desperately in love with her - but she doesn't seem to notice.

Together they visit this world of nasty places; from the past, and in our own backyards.
[ Issue Summary ] [ Artwork ] [ Bibliographical Info ] [ Subscription Info ]
[ Product Catalog ] [ Feedback ] [Links ]

[ About this Web Site ]

E-mail: mercedes@xmission.com
Last updated: January 26, 1997