Lancashire Will Search


The purpose of this page is to aid one in finding a will of
a person who died in Lancashire, England from the time period of
the mid sixteenth century to the early nineteenth century.
This resource should only be used as an index and a search of
the original probate records should always be done to overcome
transcription errors and omissions. A record found in the index does
not guarantee that a will can be found since not all wills were microfilmed
due to the fact that many were lost or destroyed.
Current Record count: 248660



NEW

A new free online search tool can be used for 1858 to the present wills and if found you can request a copy of the will via Email for a fee.
I have used the service and found it very easy to find and obtain a wills done after 1857.

Make sure to click the Wills and Probate 1858-1996 link when searching as it defaults to 1996 to present by default.

PDF versions of the old Lancashire wills lists can be found on the bottom of the Help page.


To use this page just put in a name and if a match is found then click on the left most column which will open a new page with microfilm numbers. Match your record on the new web page and find the microfilm number that covers the name/time period and then visit your nearby LDS Family History Center with the film number and order the film if not already on file.

Help Contact Webmaster/Provide Feedback
---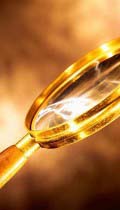 Lancashire Will Search Form
Number of visits