RDT's Ring Around the Rose presents
Tanner Dance
November 14, 2015
11 am
Jeanne Wagner Theatre

Celebrating the art of creative dance, this Utah dance staple will present an interactive show for all ages.
Creative dance students from Tanner Dance's studio program will enthrall audiences of all ages as they use story beginnings to create their own endings. Families will be delighted to see these stories take exciting twists and turns with choreography created by dancers ages 7-18, with the help of their teachers.

"And Then," an enjoyable performance of creative dance is based on the Compendium Books Story Starter set by the same title, And Then.  Come see stories transform into dance and be delighted by the creativity.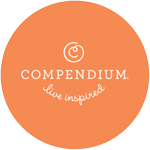 Creative Critter Day
NOVEMBER 14, 2015
Upcoming Shows
December 12, 2015

January 9, 2016

Subscribe to at least 6 shows and save 30%!