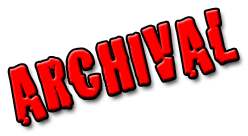 Tales of Troop 139:
Epic Adventures of Yore
Feel free to send in great stories from Troop 139's adventures past.
---
It was early 2003, deep in midwinter, and time for the Klondike Derby. Like Sherpas hauling gear up Mt. Everest, the troop trudged through Camp Maple Dell and on up Wahkara Ridge to a high and distant campsite. Battling occasional snow patches, the Antelope Patrol and the Raccoon Patrol hauled two loads of equipment to the top, and then enjoyed a fine foil dinner prepared by the Raccoons. This was the first Scout campout for some of the Raccoons! After some crazed nighttime sledding the troop attended a campfire presentation on patriotism, complete with a flag retirement ceremony and fireworks over the lake, and then retired to the comfort of assorted tents. After surviving the night, and fortified by the Antelope's Dutch oven breakfast, the Scouts took their speedy Klondike sled to the races. The Raccoons (Dylan, Jacoby, Andrew, and Brian) brought home a ribbon, the Antelopes (Casey, Kennard, and Matt) forged on despite a starting line disaster, and the adult leaders (Brother Wake, Brother Conover, and Brother Christensen) fought and perhaps lost a valiant battle for last place. Then it was back to the parking lot in just one trip. Here are some pictures:
---
The first service project of 2003 started out as a morning pitchforking hay into calf pens for bedding at the Elberta Dairy welfare farm. Each calf had its own little plastic hut attached to a small pen, and Matt and Dylan helped the Scoutmaster, and Brother Snapp and Brother Lister (and his daughter) of the Elders Quorum, to make the little critters more comfortable. The tractor, the hayride, and the pitchforks made for an almost idyllic pastoral scene. Except for the wind, with its interesting effect on the hay. And the fact that one little calf, recently branded and dehorned and therefore suspicious of humans, made a break for it. Somehow, the calf leapt through a small open window up on the side of its hut, and managed to elude capture. Oh, what ignominy, to be outsmarted by a small cow! The Scoutmaster went off to find a rope, and while he was gone a second escapee was discovered but was quickly apprehended. The Scouts tried to corner the main culprit between sheds, but it was wily and kept making breaks for freedom. By this time the Scoutmaster had returned and was using his truck as a cutting horse, keeping the calf away from the highway, and driving it back toward the lines of plastic huts. Capture appeared imminent, but then the calf headed off to another part of the farm with Brother Lister in close pursuit. The Scoutmaster raced around in his trusty pickup, cutting the calf off at another fence. Brother Lister got up behind it with the rope, and it was all over. Except for washing out the deposits the calf left in the truck bed when it was chauffeured home. And except for the second capture necessitated by a second daring escape by the same calf. Talk about fun! When pitching hay into the wind turns into rodeoing, you know you're being blessed.
---
In late February of 2003, just after a snowstorm finally put some snow on the ground, Casey and Matt and Kennard went up to Scofield to watch other Scouters get stuck trying to drive their Scouts on snowy hills where there might once have been roads. After that light entertainment, the troop waited for camp staff to show up with the cross country skis properly used for winter travel, and skied and snowshoed into the Scout camp. Fortunately, this campout involved stays in trailers heated to "somewhere above freezing," as the literature put it. Unfortunately, the trip in was made after dark, on hilly terrain, which was not the easiest way for young Scouts to learn about cross country skiing. And then there was the snowstorm on the way out the next day. But in between there were hot meals cooked by camp staff, investigation of ice fishing holes, and exploration up a nearby canyon. And the sight of Brother Moon switching from snowshoes to cross-country skis at the top of a steep hill, and breaking himself in on the skis by heading down. "Free your heel, free your mind!" All in all, it was a decent introduction to skills that will later get these Scouts into one of the most wondrous of God's creations: the oh-so-still solitude of winter backcountry.
---
The robot voice worked pretty well, although some of the other voice changing features had a bit of electronic squeal. Fine work for the first circuit these Scouts had ever soldered together! And that was just some of what Troop 139's Scouts were learning. Troop meetings in the spring of 2003 involved studying graphic arts, electronics, and woodworking, all of which included both field trips and hands-on experience, with Brother Rogers and Brother Christiansen and Brother Roberts helping. Our troop survey identified these as topics of interest. In addition the troop is learning about a variety of other subjects, and Scouts are earning merit badges in some of those subjects. The Scouts of Troop 139: masters of the future!
---
Spring brought the annual Scout Expo, and also a windstorm. Dylan helped the Scoutmaster put up the dining fly, and watched the wind take it right back down. We were eventually able to repair or replace the damaged gear. Matt arrived about the time the rain blew in, and together this intrepid group went through a can of Scout water trying to get the briquets to burn so we could enter our amazing Scout hash breakfast in the Dutch oven cookoff. We did get it cooked about fifteen minutes after judging concluded, thanks to a starter briquet donation from a nearby troop. One of the judges thoughtfully took time to explain to us the awful evil of our not having two deep leadership in the middle of a field crowded with a gazillion Scouts. It was nice to have some hot food in the middle of a cold afternoon.
---
Rain, wind, lightning, and hail made the first two days of our 2003 Scout camp at the Scofield Frontier Base pretty interesting. And challenging. We usually have to leave camp to practice wilderness survival. But we stuck it out, although Dylan did get away for awhile to visit the emergency room in Price when he carved his finger along with a block of wood. Eventually he and Matt, Casey, and Jacoby finished wood carving merit badges, Ken's prowess with a .22 earned him a rifle shooting merit badge, and Dylan and Matt got out on the water and earned canoeing and small boat sailing merit badges (Dylan with a surgical glove taped around his stiches). Everyone who tried or tried again passed the swimmer test, in what was rather frigid water. Our flag ceremonies—since our camp was the first one on the trail to the campsites our flags flew prominently—and our service projects and our nature hike earned us an Honor Unit award for the week. We learned a lot of fun songs and chants and cheers (Austrian Yodler; announcements, announcements, announcements; etc.), and we taught the rest of the troops a good song that we learned from Brother Ta'ala. We also made friends with an impressive troop from Orem encamped next to us, Troop 928, and with our commissioner Hulk and our camp friend Gonzo. The Scouts did the cooking and no one required hospitalization as a result. Matt jumped right in and competed in half of Friday's aquatics competitions. Brothers Griffin, Aragon, Flint, and King rotated through to help Brother Wake watch over the troop, and Bishop Mortensen came up for a Wednesday night campfire just in time to see the camp staff inadvertently provide a highlight of the week (but we had better not say much about that flare, to protect the embarassed). Here are some pictures:
---
Did Super Chicken eat those thistle tops, or was it something else? Just a week after Scout camp ended, Matt and Dylan were off to another week of camping, this time at the Timberline junior leader training course that Casey did last year. Although strange yellow feathers occasionally showed up near camp, none of the Scouts were eaten by a lurking, perhaps dangerous fowl. At the end of the week the Scouts hiked up the mountain to a clearing, singing How Great Thou Art at sunset, listening to a presentation on the importance of leadership as a Title of Liberty was unfurled, and singing High On the Mountain Top. As darkness fell they walked by patrols down an Honor Trail, stopping at twelve stations to recommit to the points of the Scout Law. The trail ended at a campfire focusing on the principles of the Scout Oath, and giving Scouts and staff an opportunity to thank each other for the blessings of the week together. Then it was back to patrol camps for a last night under the stars before the day's service patrol finished its work on Saturday and the program patrol put on the final flag ceremony. A great week of great Scouts learning how to lead, and putting it into practice.
---
At our summer Court of Honor, Casey rose to Star rank and also earned his On My Honor religious award. Dylan rose to Life Scout and so will be going from helping Matt with Matt's Eagle leadership service project to working on one of his own. No first aid was necessary following the affixing of the mothers pins. A whole slew of merit badges were awarded, with each Scout earning at least one. Sister Wake received special recognition for her quiet sacrifices and considerable support as a Scoutmaster's wife; among other things, Scout camp would not have worked without her. At the troop meeting afterward, Dylan and Matt were elected to the Order of the Arrow; gaining membership will require them to complete the Ordeal this fall. Perhaps we should have finished things up with cantaloupe for the Antelopes, but we stuck with cookies.
---



Return to Troop 139's home page.
---
Created by Paul Wake.
Last updated August 10, 2003.