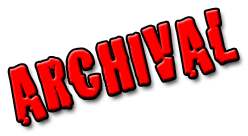 What Is Scouting?
What is Scouting? Scouting is what makes a boy a Scout.
What is a Scout? A Scout is a boy who is trustworthy, loyal, helpful, friendly, courteous, kind, obedient, cheerful, thrifty, brave, clean, and reverent. Put another way, a Scout is a boy who understands what honor means, and whose own honor depends on him doing his best to do his duty to God and his country, and to obey the Scout Law; to help other people at all times; to keep himself physically strong, mentally awake, and morally straight. A Scout is a boy who obeys the Scout Law, and who keeps the Scout Oath.
These ideals are not mere platitudes to be uttered in the middle of a Scouting activity. They are core values, and the entire reason the Scouting program exists is to help inculcate these values into the character of the boys you raise, the young men your daughters will marry, the leaders on whom you will one day depend.
Scouting uses eight methods to achieve its aims of character development, citizenship training, and promotion of physical and mental fitness.
First, there are the ideals of the Scout Oath and Law. The essence of Scout spirit is living in a way that embraces these ideals. Being prepared, and doing a good turn daily, are manifestations of Scout spirit that flow from commitment to these ideals. Every single part of Scouting is designed to promote these character building values.
Second, there is the patrol method. Scout troops are made up of patrols of boys of similar age and experience levels. Patrols have a name, a flag, and a yell. They, and the troop, are safe havens within which a boy can find friendship, support, and the sense of satisfaction that comes from helping one's comrades. The patrol provides the best opportunities not just for burning group meals on a campout, but for learning responsibility, developing leadership skills, and having fun.
Third, the outdoor program. Scouting is three quarters "outing." Outdoor activities are fun, and keep Scouts coming back for more. Scout patrols camp, hike, swim, paddle, and climb year round. Outdoor programs provide real tests of the skills Scouts have learned during patrol and troop meetings. Outings involve adventure that builds personal confidence and strengthens leadership ability. The respect and restraint required by practicing the leave no trace ethic in the outdoors carries over into behavior back in civilization. From a day hike to a week long camp, the outdoors is where Scouting works best.
Fourth, advancement. Along the trail to Eagle, a boy who achieves excellence receives recognition for his accomplishments. Rank advancement to the level of First Class Scout provides the foundation for successful Scouting. A boy becomes a Scout at age eleven. By his twelfth birthday he should have earned his Tenderfoot, Second Class, and First Class ranks. Doing so requires learning basic outdoors skills, participating in citizenship activities, and showing Scout spirit. With that foundation, when a boy moves on to a more experienced patrol he can best participate in the full range of Scouting activities. A boy who achieves First Class rank within his first year as a Scout is more likely to eventually rise through the ranks of Star Scout and Life Scout, and to attain the rank of Eagle Scout. These last three ranks are reached by doing service, providing leadership in the troop, and earning merit badges in various subjects. Recognition of achievement is only meaningful if the achievement is genuine, if it reflects self-discipline, hard work, and mastery. Adult Scout leaders who sign off on advancement only when it is truly earned help boys build habits that will benefit their families, churches, and communities throughout the Scout's life.
Fifth is association with adults. Boys need good adult role models. The troop committee that the chartering organization creates has the responsibility not just to actively support Scoutmasters, but to make sure the Scouts are getting adult leaders who will set the best examples possible. Ezra Taft Benson emphasized the need to "mobilize men, hundreds of them who love boys; who believe in them; who not only have the technical skills, but who will inspire them, because boys need inspiration even more than they need information!" Boys learn to be men by watching men.
Sixth, Scouting focuses on personal growth. Adolescence is a time of considerable physical and emotional development, in which a boy learns to find his place in his community. Scouting emphasizes personal growth through meeting religious obligations. This helps keep a boy grounded in what is important. Good turns done for the community further bolster a boy's development. Personal development through successful participation in high adventure activities, or service through the Order of the Arrow honor society, or any of a number of other options for experienced Scouts will further help a boy grow into honorable manhood.
The seventh method used by Scouting is leadership development. The activities of the troop and the patrols must be boy-planned and boy-led. The troop is led by a boy chosen to serve as senior patrol leader. The senior patrol leader, in turn, helps boys chosen to serve as patrol leaders. Adult leaders—the Scoutmaster and at least one assistant Scoutmaster to provide two deep adult leadership—are there to train the senior patrol leader, to help the patrol leaders' council plan and accomplish its goals, and to make sure that safe Scouting and safe haven principles are practiced. Through first training junior leaders, and then having them plan the programs of the troop at patrol leaders' council, and lead their patrols in the field, Scouting allows boys to gain confidence and learn that they can create something good that benefits others. It also teaches boys to work with leaders as cooperative followers, to achieve positive goals.
Eighth, the Scout uniform is an important part of Scouting. Wearing the uniform creates a sense of belonging. It indicates to others that the wearer can be trusted to do his best for those around him. And it shows that a boy is actively committed to Scouting, and is therefore likely to reap the benefits that come from that commitment. At times the Scout uniform shirt may be replaced with an activity shirt bearing the Scout symbol. Boys should make a point of wearing the Scout uniform to Scout meetings and activities.
These eight methods help a boy discover one of the most important things he can learn in life: the meaning of the words "On my honor." Keeping one's honor bright by doing one's best to do one's duty is the heart of Scouting. General Lee called "duty" the "sublimest word in the English language." To recognize one's duty and to do it despite the obstacles, to live by the highest standards regardless of whether anyone is watching, to lead by example, to—in short—honor one's God, one's country, and one's family, is the product of character.
What is Scouting? It is a means for building such character.
---



Return to Troop 139's home page.
---
Created by Paul Wake.
Last updated June 25, 2003.
---
One later addition: Here is a link to the Eagle Charge given at Dylan's Eagle Court of Honor, and to the Trail to Eagle talk given at Brendan's Eagle Court of Honor.