Day 3 Pictures
Click on the small picture for a larger version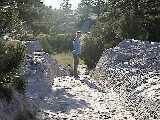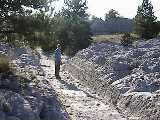 These are the famous trail ruts worn in the rock near Guernsey Wyoming. The stone here is quite soft and people walking in the ruts is changing them.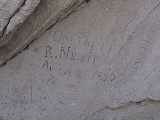 Rhielle was setting on a bench looking at the names carved into Register Cliff when she spotted this one dated exactly 146 years ago today. What a connection through time.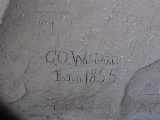 Here are additional pictures of the Cliff. There are thousands of names carved into it.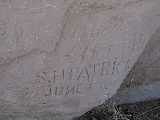 Back to Day 3
On to Day 4
Back to Homepage
Copyright © Clarence Whetten 2001