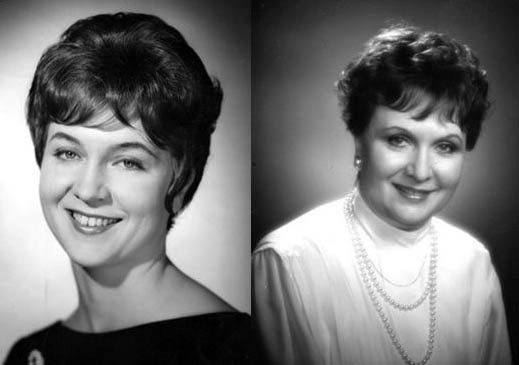 Myrna Killian Chapple

1940 ~ 2015

Loving mother, grandmother and dear friend to all.

Myrna K. Chapple peacefully passed away on February 13th, 2015 surrounded by her loving family in the comfort of her home.

Myrna was born in Payson, Utah on February 28th, 1940 to Glen Ralph Killian and Elva Orlean Cloward. She was an accomplished student with a love of learning at Spanish Fork High School, graduating with honors. There she met Keith R. Chapple whom she later married on November 10th, 1959.

Her ability to persevere through many trials and tribulations with grace and humor was a testament to her strength. Her greatest joy in life was her family. She was a loving mother, grandmother, sister and daughter. Her sweet spirit touched everyone she met, allowing her great success with her career for 50 years.

She is survived by her sister, Rowena (Pat) Neeley, brother, Kenneth (Jody) Killian; her children, Jeff Chapple, Stephanie (Lon) Allen, grandchildren, many nieces and nephews.

Funeral Services will be held Thursday, February 19th 2015 at 11:00AM at the Butler 7th Ward, 1435 East 7200 South, Cottonwood Heights. A viewing will be held Wednesday, February 18th 2015 from 6-8 p.m. at Jenkins Soffe Funeral Home, 4760 South State Street, Murray, and also prior to the services on Thursday from 9:45 a.m. to 10:45 a.m. at the church.

Interment will be in the Salem City Cemetery.

In lieu of flowers please make a donation to Community Nursing Services (CNS) or The Susan G. Komen Foundation in honor of Myrna.

We will miss you deeply, you beautiful shining star.

Online condolences may be shared with the family at www.jenkins-soffe.com.