Mr. Pinball Tip:
When working on flippers with tension springs instead of the older flipper return springs I use a 1/16" cotter pin to adjust the tension. I used this on a Gottlieb BIG HIT and am able to hit the drop targets at the top of the play without any problem.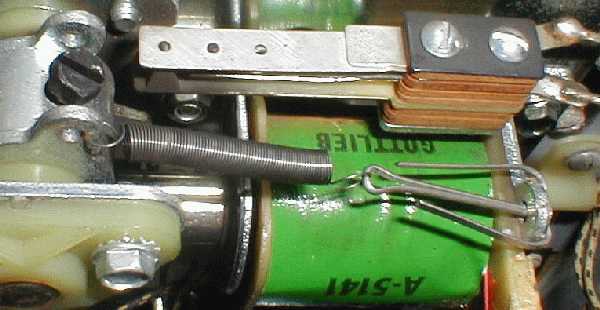 Tim Meyer

---
Tip Archive
---
New tips are welcome and encouraged. Tips will be credited to those who contribute. If you would like to submit a tip click here.
---
---
For more information you may contact us by email, or by email form.
© Copyright Mr. Pinball 2021. All Rights Reserved.