Mr. Pinball Tip:
Twilight Zone's right Magna-Flip sign is often broken by airborne balls that are launched off the slot machine Greed target.

Here's how to protect this sign. Use a piece of clear plastic placed along the side with an angle cut to match the angle of the sign. The plastic is glued with Goop to the vertical metal piece on the right side of the powerfield. No one ever notices the plastic and it also solves the rare problem of a ball getting stuck behind the sign.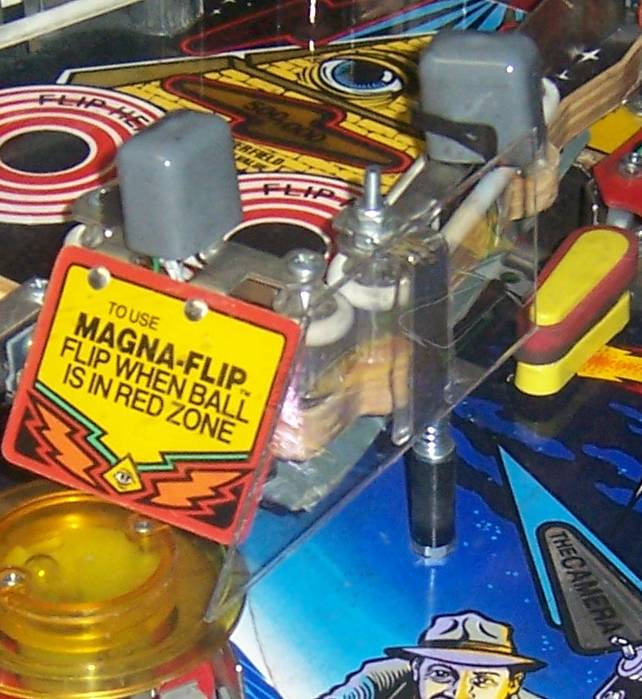 ---
Tip Archive
---
New tips are welcome and encouraged. Tips will be credited to those who contribute. If you would like to submit a tip click here.
---
---
For more information you may contact us by email, or by email form.
© Copyright Mr. Pinball 2021. All Rights Reserved.