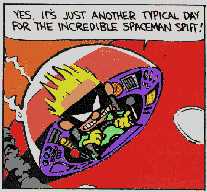 Welcome to my home page!
---
I do two things besides having a real life:
Have a look around and be sure to ask me about them.
---
Comments about my web pages.

---
Mr. Pinball's Photo Gallery
---
daina@xmission.com
This page was last updated March 15, 2006
© Copyright 2006 Daina Pettit. All Rights Reserved.