<! ----------- menu ------------------- >

Contents:

Intro
At War
China Lake
Arrival
Assembly
Wheels
Engines
Resurrection
The Crews
Today
Links

<! ------------- body ------------ >

Now came the hard part: putting the plane back together! It took winches, hoists, wrenches, hammers, dunnage, ropes, and lots of manpower to make a little progess each day. But after a few months she slowly appeared ...

Pulling old fabric from the control surfaces.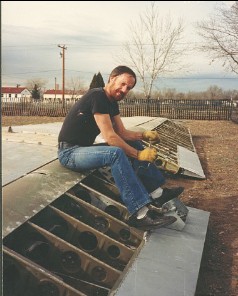 More sheet metal work.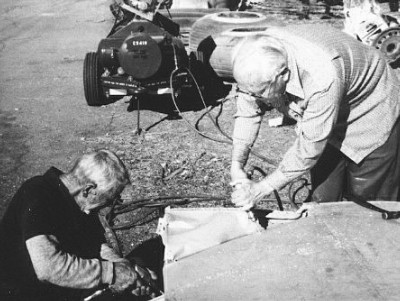 Tires were useless.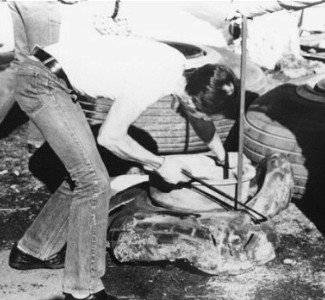 Typical weather.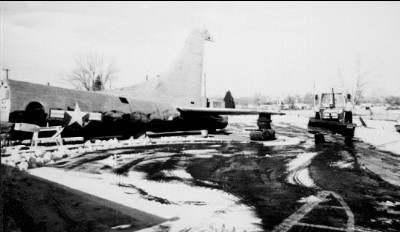 Pulling the wings together.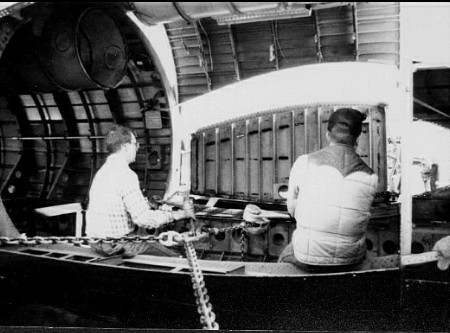 The tail goes up.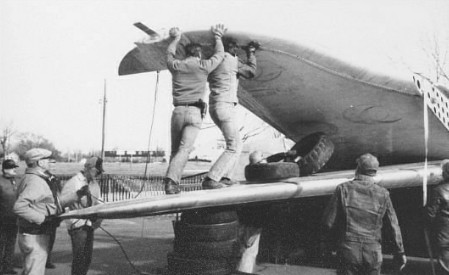 Making progress.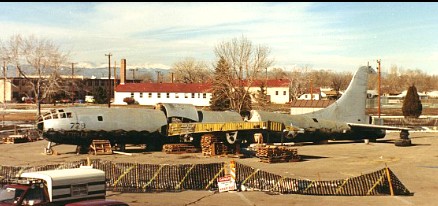 One morning I thought I heard someone riveting on sheetmetal, until I saw this woodpecker working on the tail! He didn't stay long!