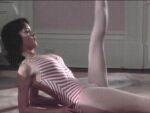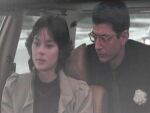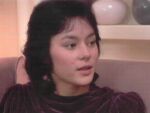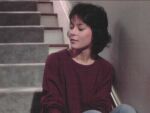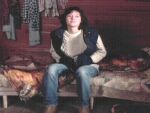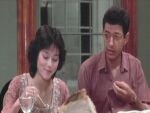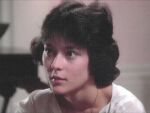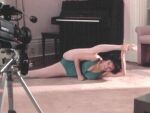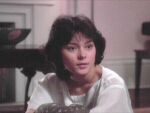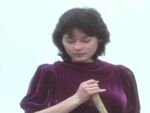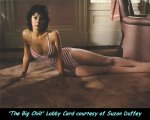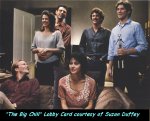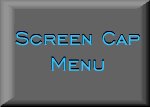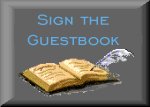 The Big Chill
Film Clip!

Sound Byte!

(Chloe) "Alex and I made love the night before he died - it was fantastic!"
(Nick) "He went out with a bang, not a whimper."
---
"The Big Chill" (1983) Directed by Lawrence Kasdan

Although Meg has a relatively small role, I think "The Big Chill" is one of her better movies. The story revolves around a group of old friends reunited for the funeral of one of their group. This is really an all-star cast, featuring Kevin Kline, Jeff Goldblum, Glenn Close, Tom Berenger, William Hurt, Jobeth Williams, Mary Kay Place, and of course Meg Tilly, who plays "Chloe", girlfriend of the deceased Alex.

"The Big Chill" tells the story of this group of college friends who were all very close in the 60's, but have since drifted apart. Each has their own story to tell, and their reunion seems to cause frustration and sadness over what could have been. Although they are reunited by the death of their friend, I felt it was similar to what happens at a typical high school reunion. But, that's my oddball viewpoint.

All in all, I highly recommend this one! Not only for the superb cast, excellent acting, and great story, but for the killer soundtrack as well! And, as a trivia toss-in... the "role" of Alex, the deceased friend, is "played" by none other than Kevin Costner. You only see parts of his body (never his face) at the beginning of the movie, but it's him!



Just added! Pictures and context of Meg's interview at the re-release of "The Big Chill"

CLICK HERE!!!

Added two lobby card scans provided courtesy of Suzan Duffey
Thanks, Suzan!!





Previous Page

Meg's Page

Next Page



Doc's Page