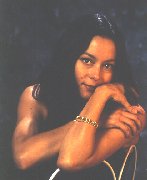 The Meg Tilly Homage Page
Updated 23 September 2007


Check out TVNow.com to see if Meg's movies are playing!

Meg now has her own Official Web Site! Please go to
The Official Meg Tilly Web Site!


---

Click here to Sign (or just read) the Guest Book!
---

It finally happened! "The Day I Met Meg Tilly"

Meg's third and latest book, "Porcupine"

Meg's second book, "Gemma"

Meg's first novel "Singing Songs"

Meg's Movies (Screen Captures)
-- Also linked below under "Movie Works" --
-- Now with movie trailer clips!! --
Please read this page "The Web Site History Page"
Do you look like Meg? "Meg Look-Alike Page"
Meg Speaks! "Sound bites!!"
Meg's Interviews "Interview Page"
What's Your Favorite Meg Movie? "Online Meg Tilly Poll Page"
Meg's Picture Galleries "Gallery Page"
Meg's movie "Press Kits!!"
Meg's High School Yearbook!
Candid snapshots of Meg!

---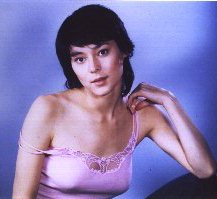 Hi, and welcome to my Meg Tilly "Homage" Page. If you are new, then I hope you will like what you find. If you've been here before, you'll notice I've made a few changes! The "Sound Bytes" are now available on the respective movie page. Also, you can now jump directly to the movie page from links in the "Movie Works" section below. This keeps you from having to go to a menu and then to the page you want.

The biggest changes are pages about Meg's three novels, but I've also got VIDEO CLIPS and more pictures! The video clips are actually 'trailers' from Meg's movies provided by Bigstar.com. I've added links to them under the respective movie link down below. I have to give a big Thank You to Rhiannon O'Connor for pointing me to the video clips as well as helping me find a reference for an Apex award that Meg won. And, for my own collection as well as for all her fans, I have been scouring every resource I can find for more pictures. I'll be adding them here as soon as I can get them scanned. Look for the links!

If you're here, you probably are like me and have found that there just isn't that much out there on her. Admittedly, this site isn't much and I don't believe in fancy "bells and whistles", but thought I'd share what I have. Also, while I've researched this info as best I can, I'm always willing to admit a mistake - so, if you find an error, please email me and I'll correct it!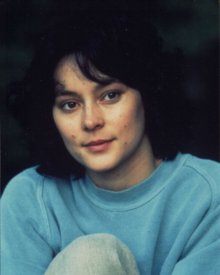 Meg was born on February 14, 1960 in Long Beach, CA. Her sister, Jennifer, is also an actress and there have been several sources that say Meg is the older, but Jennifer was born in Sept 1958. I know there's a lot of conflicting information on this, but read Leonard Maltin's new book (plus I had my info before Jennifer got so popular!)

Raised in British Columbia by her mother and step-father, Meg started taking dancing lessons at age 12. She earned a scholarship to a top ballet school in New York, but a serious back injury ended her dancing career. She then went to Los Angeles to pursue an acting career and the rest, as they say, is history. Below is a list of her film and TV work.

Click on the title to go to the full page with pictures and where available, sound and video clips.



Movie Works