Education Enhancement Program
Contact the Deaf Independent Living Expansion Program:
Mary Phillips
Life Skills Trainer
Email: mphillips@uilc.org
Phone: 801-466-5565 ext.213
Kathy Self
Life Skills Trainer
Email: kself@uilc.org
Phone: 801-466-5565 ext.219
Assists students with disabilities ages 14 to 22 gain independent living skills for successful transition from high school to community participation. Some topics this program teaches are:
life skills
money and time management
dating
shopping
how to look for and maintain a job
community safety
completing forms for jobs
general hygiene
riding the bus, trax, and reading bus schedules
These skills are taught on location in high school classrooms, post-high school classrooms, and day programs.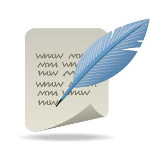 If you are interested in having an Educational Enhancement class taught at your location, please contact us.
Classes will be starting soon!
We look forward to seeing you all.
And a big thanks to everyone who attended or volunteered during Summer Program!